Friday was my last morning in Korea 🙁
After a sad farewell to Jaclyn, I headed to the airport and grabbed some Korean kimbap for breakfast. Kimbap is shredded carrots, and some pickled stuff wrapped in rice and seaweed paper. Basically it's like sushi but the fish is substituted for whatever you feel like.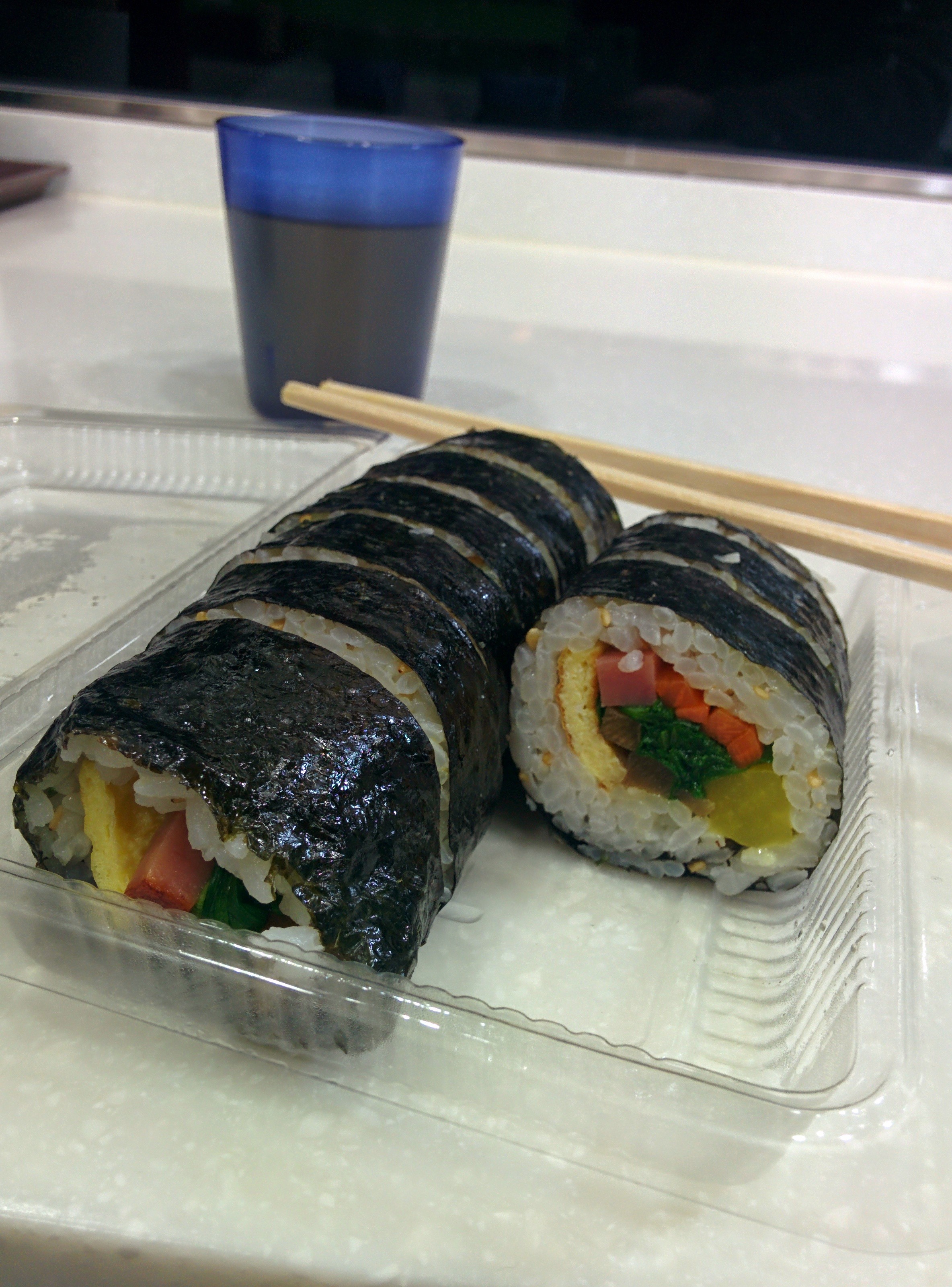 It was a nice send off from Korea, where I had such a blast and miss already! Visiting South Korea has truly been an amazing experience. I hope to return one day (sooner rather than later) so I can continue to enjoy Korea's food, fun, and culture!
Next stop: Tokyo!